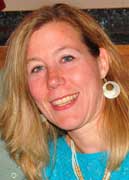 Michelle holds a Bachelor of Science Degree in Mechanical Engineering with a focus on Manufacturing from Clarkson University. She holds a Lean Six Sigma Black Belt Certification, and has trained all levels of employees in Kaizen, 5-S, 8-Step problem solving and 5-Why root cause analysis. She held a variety of Engineering Management positions and led two different facilities with AIB, ISO and SQF Certifications before joining T&E Associates, Inc in 2010. She now manages T&E's eHR COE Help Desk Team, and has led the implementation of over 30 Process or Productivity Improvements, supported an average of 70 special projects per year, helped develop two live ticketing system dashboards including wing-to-wing reporting, and contributed to the improvement of data entry accuracy by 6%. Michelle continues to look for ways to continually satisfy her customers with accuracy and timeliness.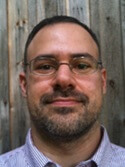 Dave joined T&E in January of 2012 as a Help Desk Specialist on the GE Capital Oracle Help Desk.  Dave has over 20 years of Customer Service experience in the Retail, Insurance and Hospitality industries.  He is an experienced high volume Call Center Manager and has over 5 years experience in an IT and facilities maintenance role.  Dave has held many positions during the course of his career including Customer Relations Consultant/Supervisor; Scheduling Analyst/Workforce Manager; Reporting & Technology Manager, as well as Team Leader for the GE Capital Oracle Help Desk and the HCM Expert COE.
Past President/Co-Founder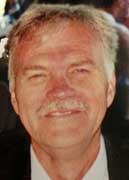 An alumnus of Syracuse University, Bill managed a variety of business units during his 22 year career at General Electric Co. in Schenectady NY, including GE Energy, GE Corporate, GE's Research & Development Center, GE Consulting Services, and Information Services. In 1993 he founded T&E Associates, Inc., using his experience and understanding of the business environment to assure the highest level of customer centric relationships and product delivery. Under his guidance, T&E has experienced 500% growth in twenty years to become a multi-faceted corporation committed to maintaining strong two-way relationships with clients while providing help desk support, documentation, training, and consulting.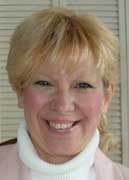 Maureen is a career leadership professional with a reputation for innovation and results driven leadership. Prior to joining T&E in 2008, Maureen was one of the top 200 executives at Sears, Roebuck and Company; as Region General Manager she led her Region to success through development of high performance teams and a focus on profit and cost reductions through process improvements, quality and customer satisfaction. Maureen was responsible for an annual cost reduction of 9 million dollars and her Region was #1 nationally in sales and revenue, customer satisfaction, quality, expense control and cost reduction. Maureen served on the Chairman's Senior Corporate Strategic Leadership Team and National committees for customer satisfaction improvement, productivity improvement, revenue growth, and associate morale improvement, the Six Sigma Business Leadership Team board and as a Business Case Champion. She is trained in the Six Sigma DMAIC and CAP methodologies at the executive level. Since joining T&E, Maureen has been instrumental in leading the Data Entry team to a performance improvement of 6% in Six Sigma accuracy and 12% in Productivity improvement.
Are you ready to find out how we can help you succeed?
Need a custom solution? We specialize in working with you to build the answer that is best for you.
Get In Touch
We would love to hear from you!
E-mail: info@T-E-Corp.com
Phone: 1-518-884-8723